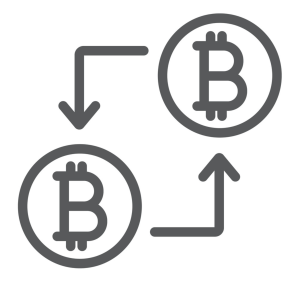 The amount of emails we get requesting assistance with bitcoin transactions has progressively climbed to over 50 per day since we launched roughly a year ago. Many of them are asking for assistance with blocked transactions, which are still unconfirmed despite the use of transaction accelerator to speed them up (for free). So, here are a few things to keep in mind:
1. The blockchain is not our property.
It'd be great if we did…but we don't. The blockchain is decentralized by design, which means that no one individual, government, or private company has control over how it is used, functions, or what occurs on it. We only have a few nodes linked to the blockchain, similar to how you most likely have a few computers connected to the Internet. You have access to it, but you do not own it. So, what does this imply for us? It implies we can't make anything unnatural happen, like miraculously clearing a blocked transaction in the mempool for two weeks because you paid bitcoin to Coinbase at 5 sat/byte miner fees. Indeed, the great majority of the emails we get include phrases like:
Could you help confirm the transaction I submitted last week? In my wallet, it still says unverified, and I believe this website is a fraud.
Really? Despite this, in the blockchain explorer, you can see that you transmitted the equivalent of $500 with nearly no costs! Unfortunately, this implies that no one can aid you in this situation (or at least not free of charge). We didn't charge you anything or show you any adverts, so it's not a fraud. Indeed, our free service is the best attempt to replay your transaction with no assurances of success. Now, if your transaction has been dropped from the mempool, our bitcoin accelerator will assist you in bringing it back to life, but we can't compel miners to confirm your transaction since we don't control the blockchain (at least not at the time of writing).
2. This isn't a developer help forum.
Another popular request is for assistance with debugging your blockchain applications. We're just too busy creating our own to become the official support forum for the blockchain! Please don't send us emails with hundreds of screenshots asking for assistance debugging your code since we won't be able to provide you with any meaningful information. There are several sites available to assist you in repairing your faulty scripts, including bitcointalk.org. We propose that you seek assistance there. Members of that forum also provide us with suggestions.
3. We're ad-free for the time being.
The second most popular request we get is for advertising space. We provide a free service that will remain free indefinitely. We may be obliged to advertise if we don't feel like paying the fees or operating BTC ACCELERATOR any longer. However, we can assure you that it will not be for your pr0n or gaming website. We'll only connect to high-quality bitcoin and blockchain-related service providers.
This is the end of my rant! Bitcoin, blockchain, and our users are all things we adore. We're always here to assist you in speeding up your transactions by utilizing the tools on the webpage, but before you write us, think about what you're asking for. Some things are just impossible to do.
Bitcoin accelerator | BTC Accelerator | Blockchain accelerator | How to clear a stuck Bitcoin transaction | How to unstuck a low-fee transaction with blockchain.info | Unstuck a stuck Bitcoin Transaction | What to Do if Your Bitcoin Transaction Gets Stuck | Unstuck your stuck bitcoin transactions | Unstuck your stuck bitcoin transaction | Viabtc transaction accelerator | Bitcoin accelerator | Bitcoin transaction accelerator | BTC transaction accelerator | Viabtc | Blockchain accelerator | BTC transaction booster | Bitcoin transaction stuck